Dissemination
Publication from CNR in Journal of Functional Biomaterials
Title: Fluorescent Carbon Dots from Food Industry By-Products for Cell Imaging
Authors: Federica Mancini, Arianna Menichetti, Lorenzo Degli Esposti, Monica Montesi, Silvia Panseri, Giada Bassi, Marco Montalti, Laura Lazzarini, Alessio Adamiano and Michele Iafisco
DOI: 10.3390/jfb14020090 - Open access link on Zenodo
UNAT promoted in the European Research Executive Agency's Christmas article:

V. Lysenko Guest Editor of a Special issue "Photoacoustic and Photothermal Phenomena" in Nanomaterials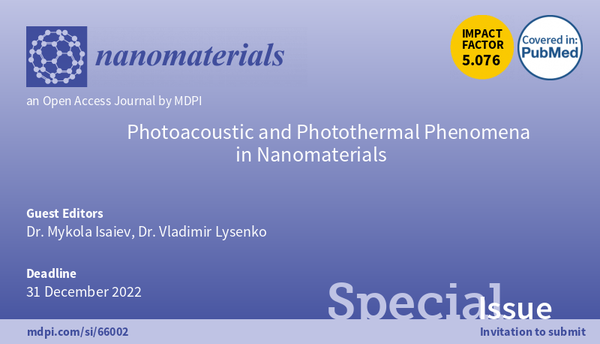 Special issue: https://www.mdpi.com/si/66002#mdpinanomaterials
Photoacoustic and Photothermal Phenomena Special issue flyer
UNAT workshop held on 31st May 2022 in the frame of the NanoHybrids conference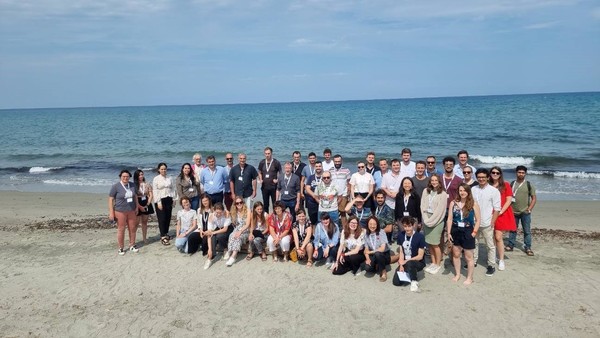 Programme:
09.00 Iafisco Michele On the Use of Calcium Phosphate Nanoparticles as Agent for Magnetic and Nuclear in Vivo Imaging
09.30 Skliris Antonis Radiolabeling and imaging approaches for carbon-based nanohybrids
10.00 Geloen Alain The secret life of cells. What has to be known to efficiently test nanoparticles
11.00 Kuznietsova Halyna Antitumor activity of carbon dots with different chemical compositions.
11.30 Lysenko Vladimir Photo- and RF-induced heating of colloidal carbon dots with temperature dependent fluorescence
12.00 Mussabek Gauhar Preparation and characterization of the carbon-silicon hybrid nanostructures
Article in general media (extended version)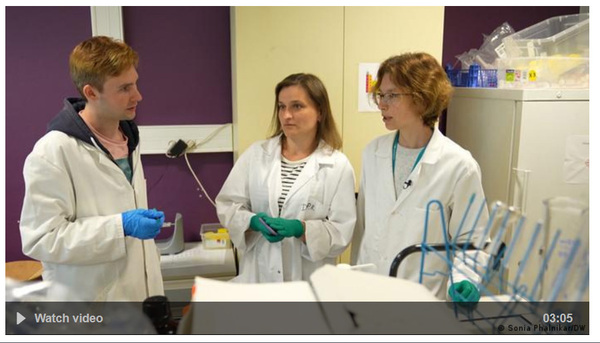 Ukraine war: Researchers on the run | Tomorrow Today - The Science Magazine | DW | 27.05.2022
The war in Ukraine is also affecting the country's science community. Several educational institutions have been destroyed and scientists have been forced to flee. We met two biologists from Kyiv who are now pursuing their cancer research in France.
UNAT Project first newsletter - October 2021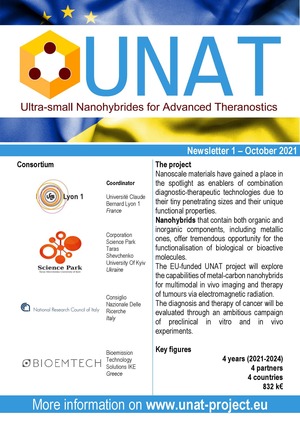 UNAT Project flyer